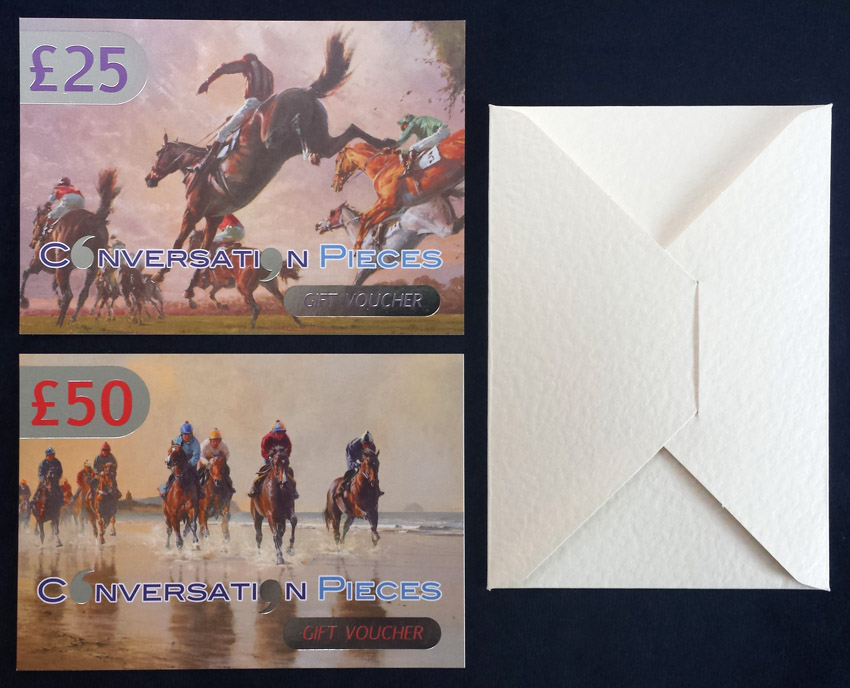 Gift Vouchers
Sometimes it can be difficult deciding exactly which piece of artwork to purchase for a gift.
Now you can purchase these high quality gift vouchers to solve your present buying conundrums.
Presented in a high quality laid card envelope, the vouchers are available in £25.00 and £50.00 denominations.
To order please add the number of each denomination required below.
** FREE SHIPPING **
Gift Voucher: £25.00
Gift Voucher: £50.00