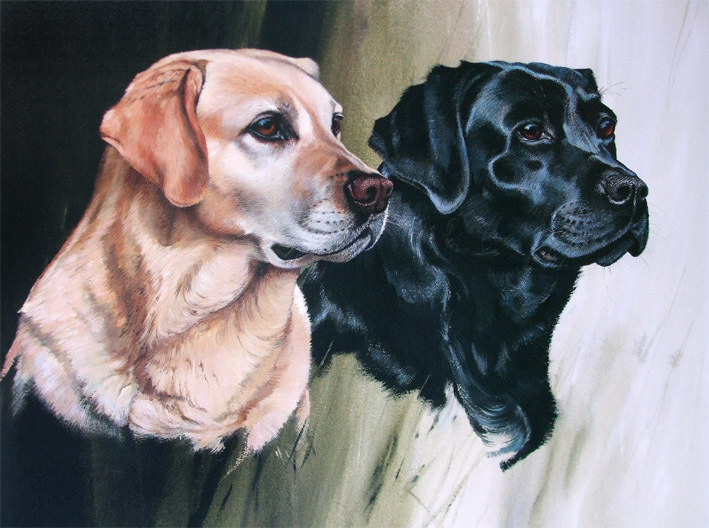 Black and Yellow Labrador Retrievers
by Vic Granger
Image size: 18" x 14"
Limited Edition of only 500 prints worldwide
Each print is individually checked, numbered and signed by the artist
This Limited Edition Print has been printed with lightfast inks on acid-free, high grade board from environmentally conscious paper suppliers.
Print only price: £39.00
Framed price: £85.00
Vic Granger was born and educated between the wars in a Nottinghamshire mining village.
After two years at Mansfield School of Art he served a six-year apprenticeship in the design studio of the Metal Box Company. He continued to work as a graphic designer until 1975 when he decided to concentrate entirely on his paintings of sporting dogs. Whippets and Greyhounds were his principle subjects at that time.

Vic's portfolio now features all breeds of dogs and horses along with paintings of wildlife which he observes from his home in Rural Norfolk.